Description



8+3 Hybrid Digital Power Design
Optimized for the 2nd Gen AMD Ryzen CPUs
Intersil Digital PWM + Lower RDS(on) MOSFETs
AORUS X470 motherboards use a 8+3 phase PWM + Lower RDS(on) MOSFETs design to support the 2nd Gen AMD Ryzen processors by offering incredible precision in developing power of the motherboard's most power-hungry and energy-sensitive components as well as delivering enhanced system performance and ultimate hardware scalability.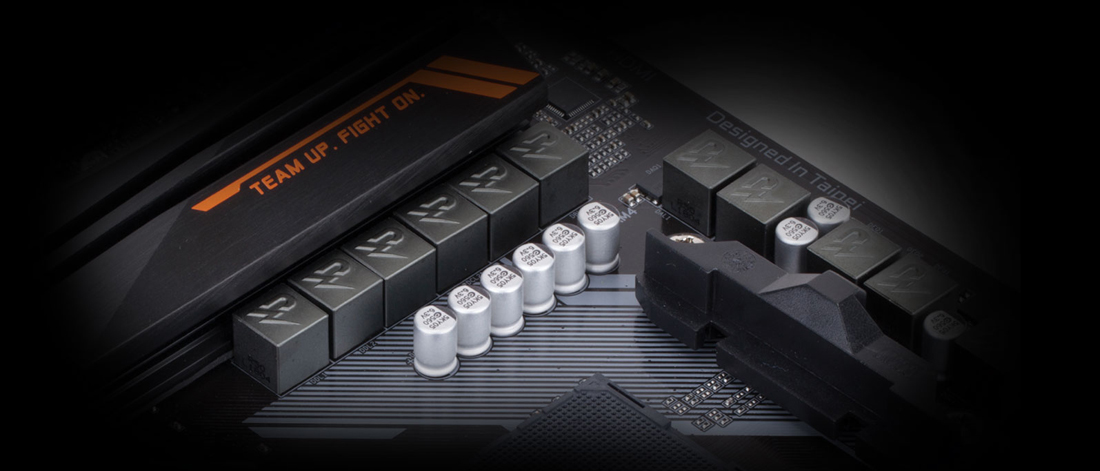 Benefits of Lower RDS(on) MOSFETs
Optimized gate charge to minimize switching losses.
Lower temperature, smaller size, better thermal characteristic

Fast Onboard Storage with NVMe




PCIe Gen3 x4 110mm M.2 (Up to 32 Gb/s)
GIGABYTE' M.2 solution offers considerably faster storage performance and support for both PCIe and SATA interfaces for M.2 SSD devices.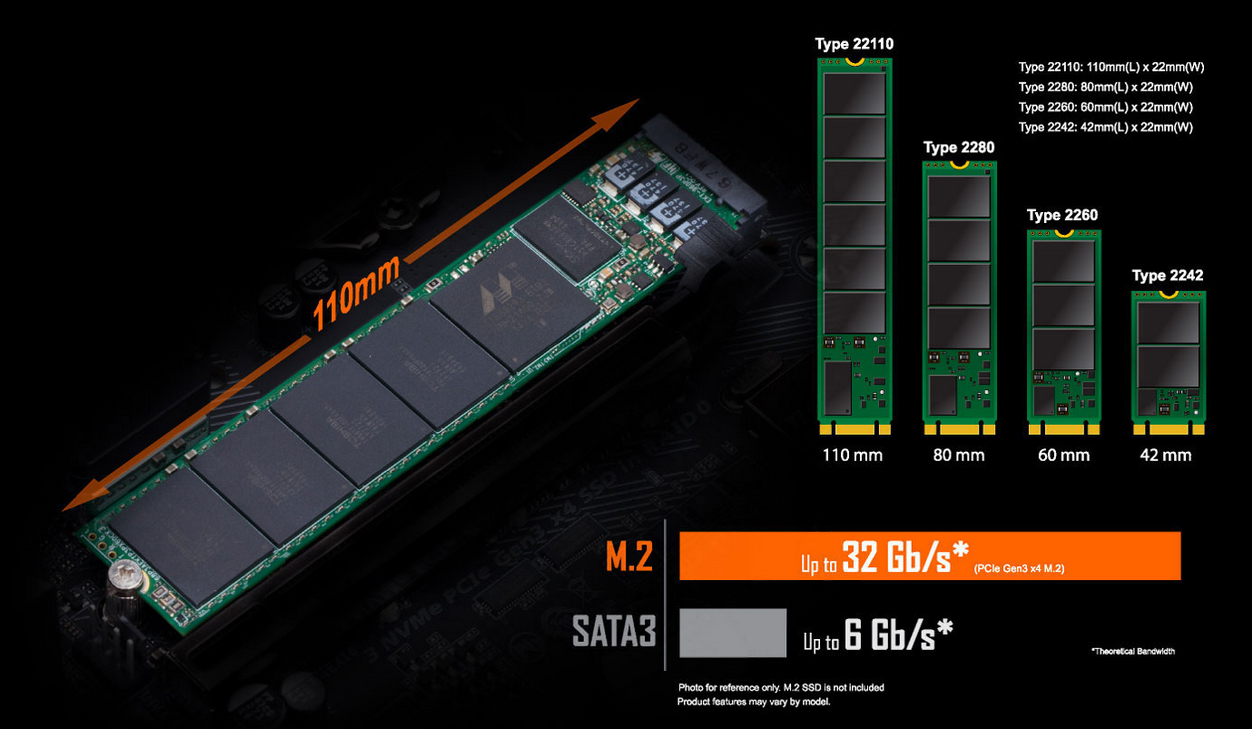 AORUS M.2 Thermal Guard
GIGABYTE Ultra-Efficient M.2 Thermal Guard
With durability in mind, GIGABYTE provides a thermal solution for M.2 drives. The M.2 Thermal Guard prevents throttling and bottlenecks from M.2 devices as it helps to reduce and dissipate heat before it becomes an issue.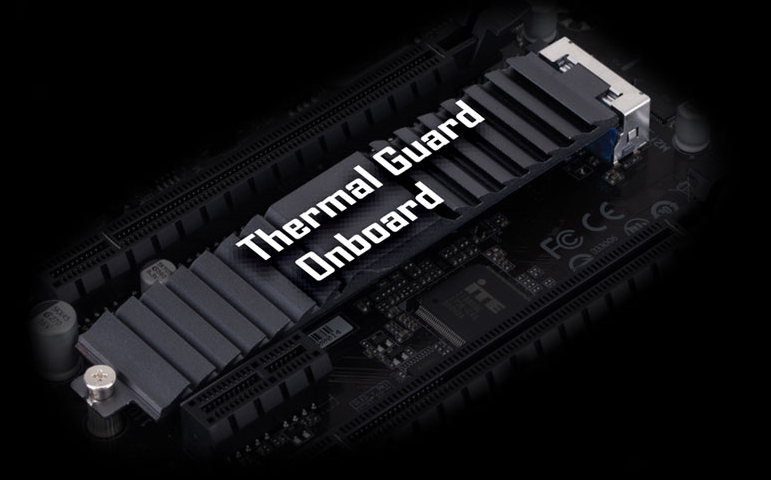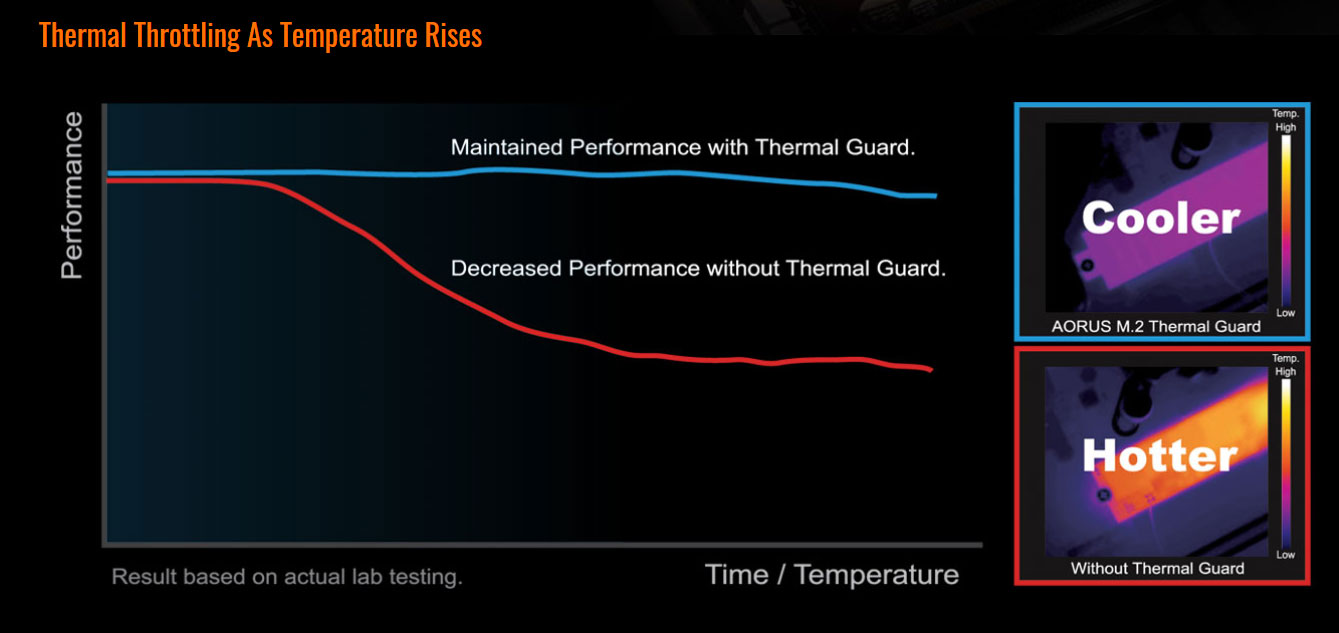 Native USB 3.1 Gen2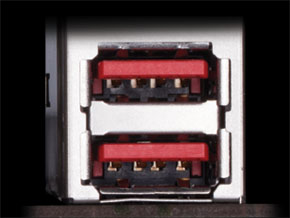 AMD 400-series chipset provides native USB 3.1 Gen2 ports with speeds up to 10Gbps. Available over the USB Type-A connector, the USB3.1 Gen2 is much improved with twice the bandwidth compared to its previous generation as well as backwards compatibility with USB2.0 and USB3.1 Gen1.

Exclusive Realtek 8118 Gaming LAN
High Speed Gigabit LAN with Automatic Bandwidth Allocation
Realtek 8118 LAN is a high performance and friendly network chip for gaming players with automatic bandwidth allocation to ensure the highest network priority of the game or application. It can provide users the most comprehensive features and the fastest and smoothest Internet experience.
Program On Top Gets Highest Priority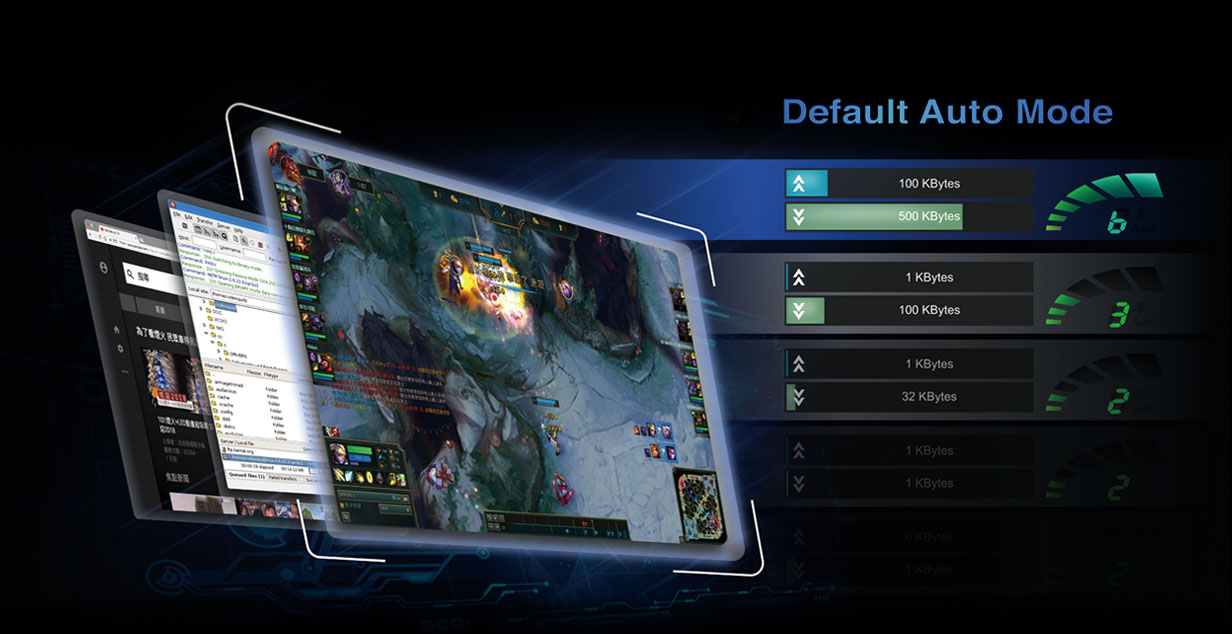 Real-Time Network Monitoring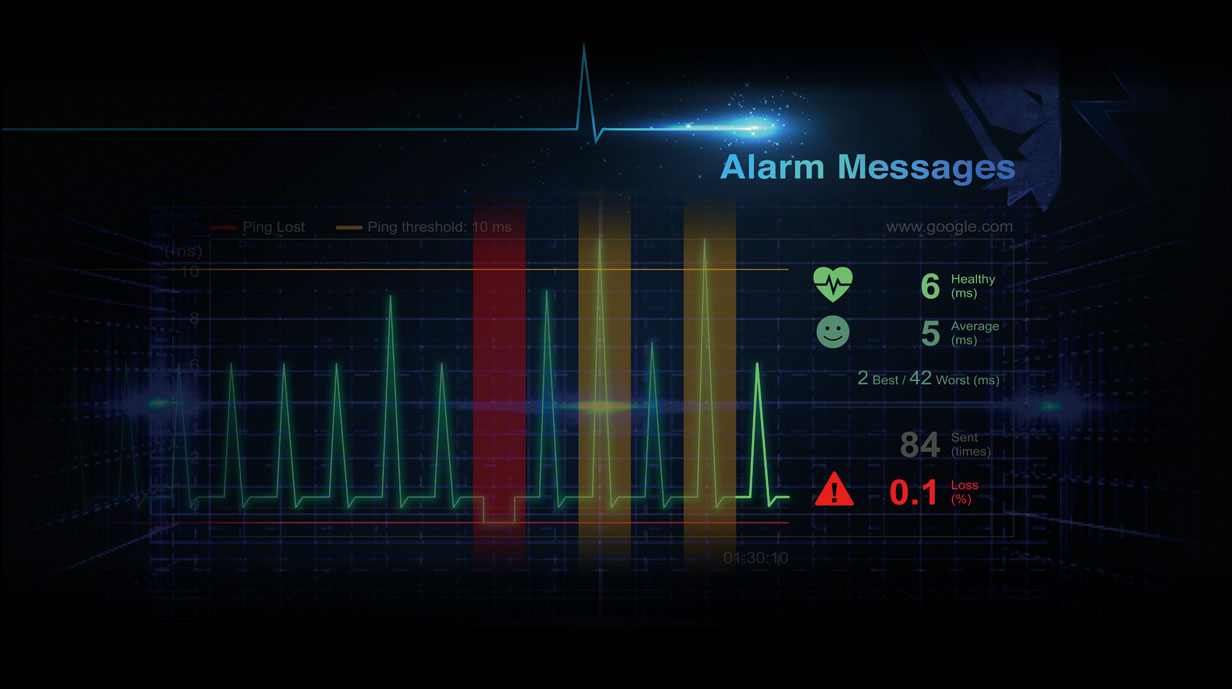 RGB Fusion with Digital LEDs Support

With AORUS Motherboards, RGB Fusion is even better with Digital LEDs.* RGB Fusion offers users the option to control onboard RGB and external RGBW / Digital LED light strips for their PC. Already feature filled with colors and patterns, RGB Fusion on AORUS Motherboards are now upgraded with Digital LED support. With external digital LED strips*, where each LED is digitally addressable, users can experience even more patterns, styles, and illuminations. AORUS Gaming Motherboards will support either 5v or 12v digital LED lighting strips and up to 300 LED lights. RGB Fusion with Digital LEDs comes with 9 new patterns and various speed settings with more to come.
* Digital LEDs are available only on select Motherboards, external LED Strips, Digital LED Strips are not included with Motherboard purchase.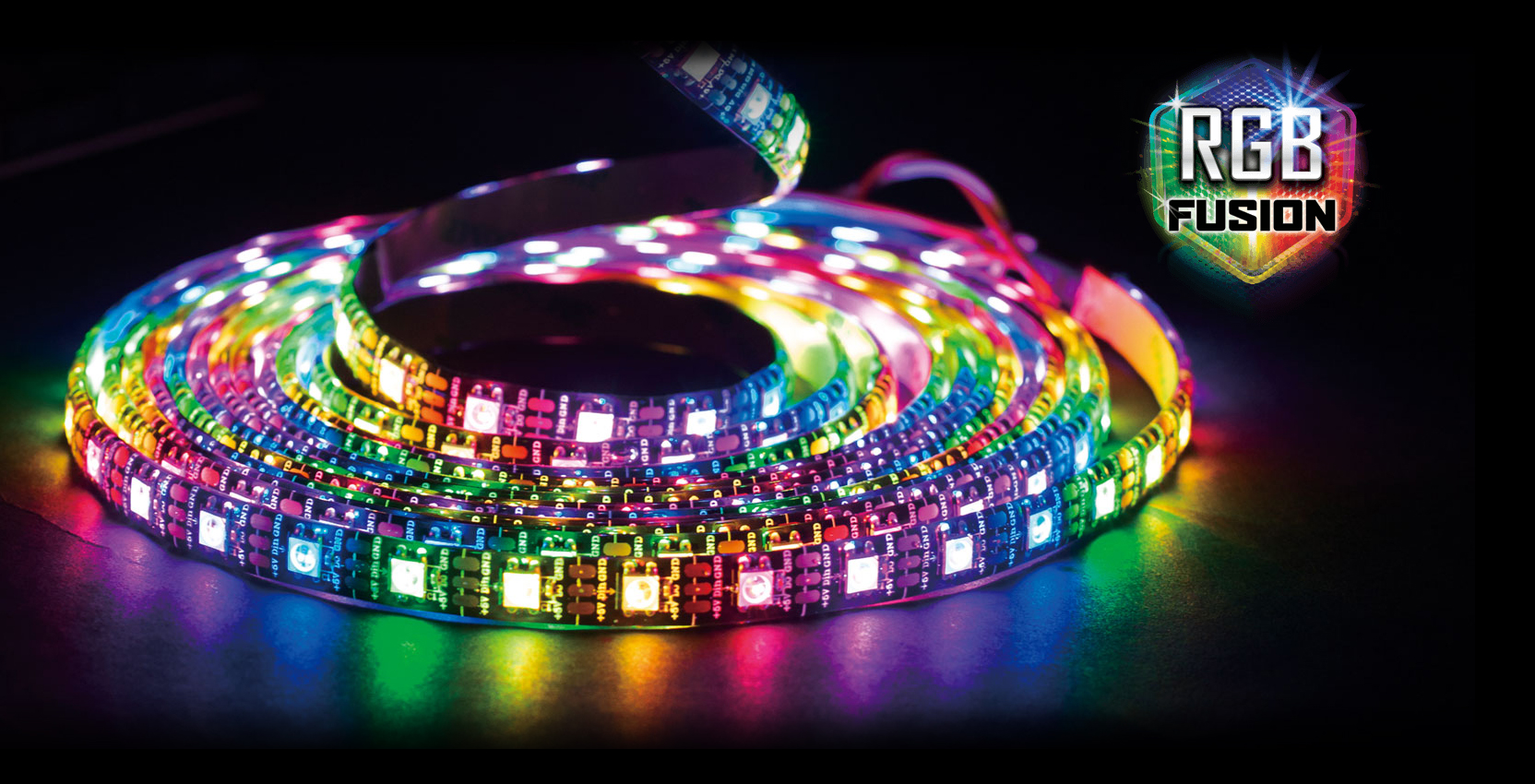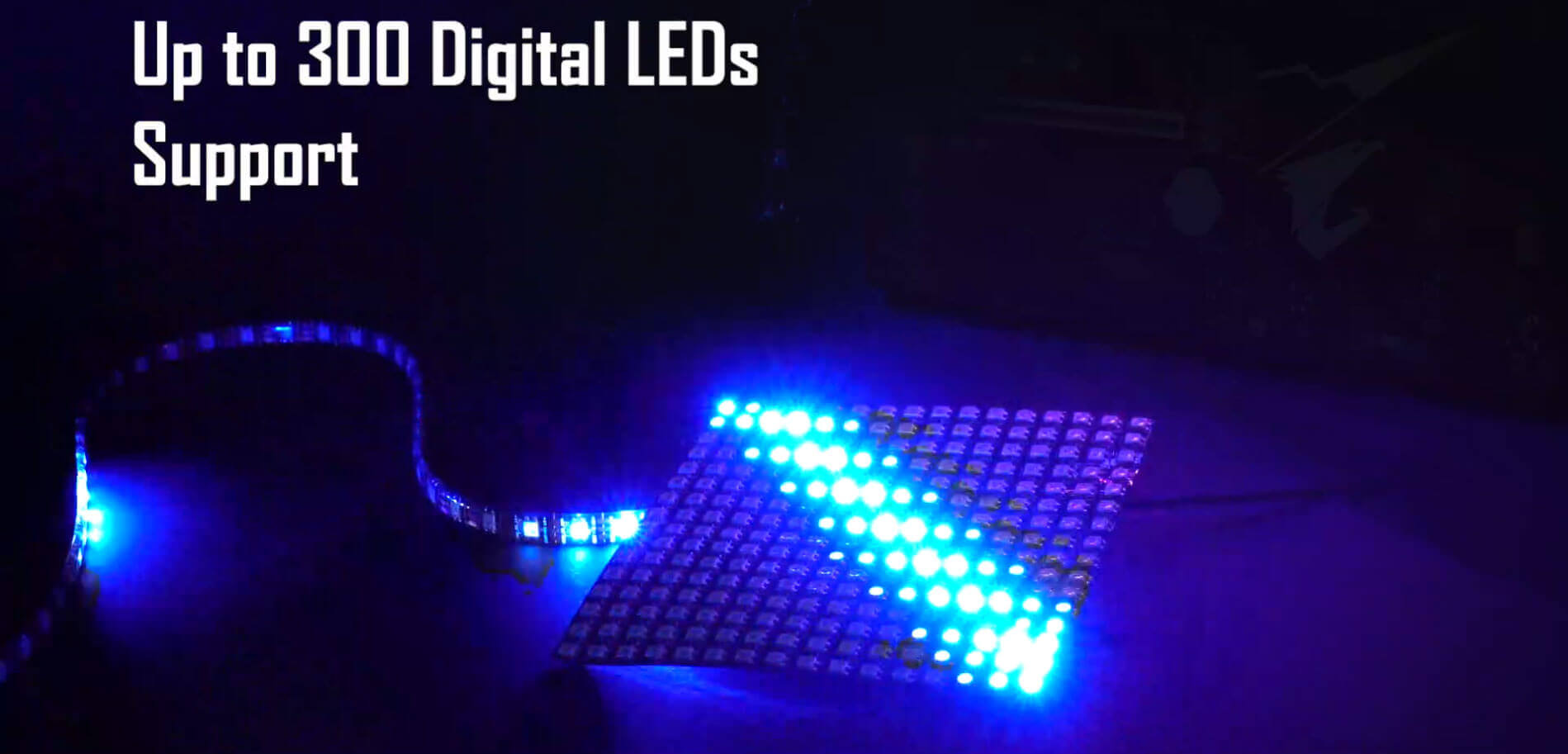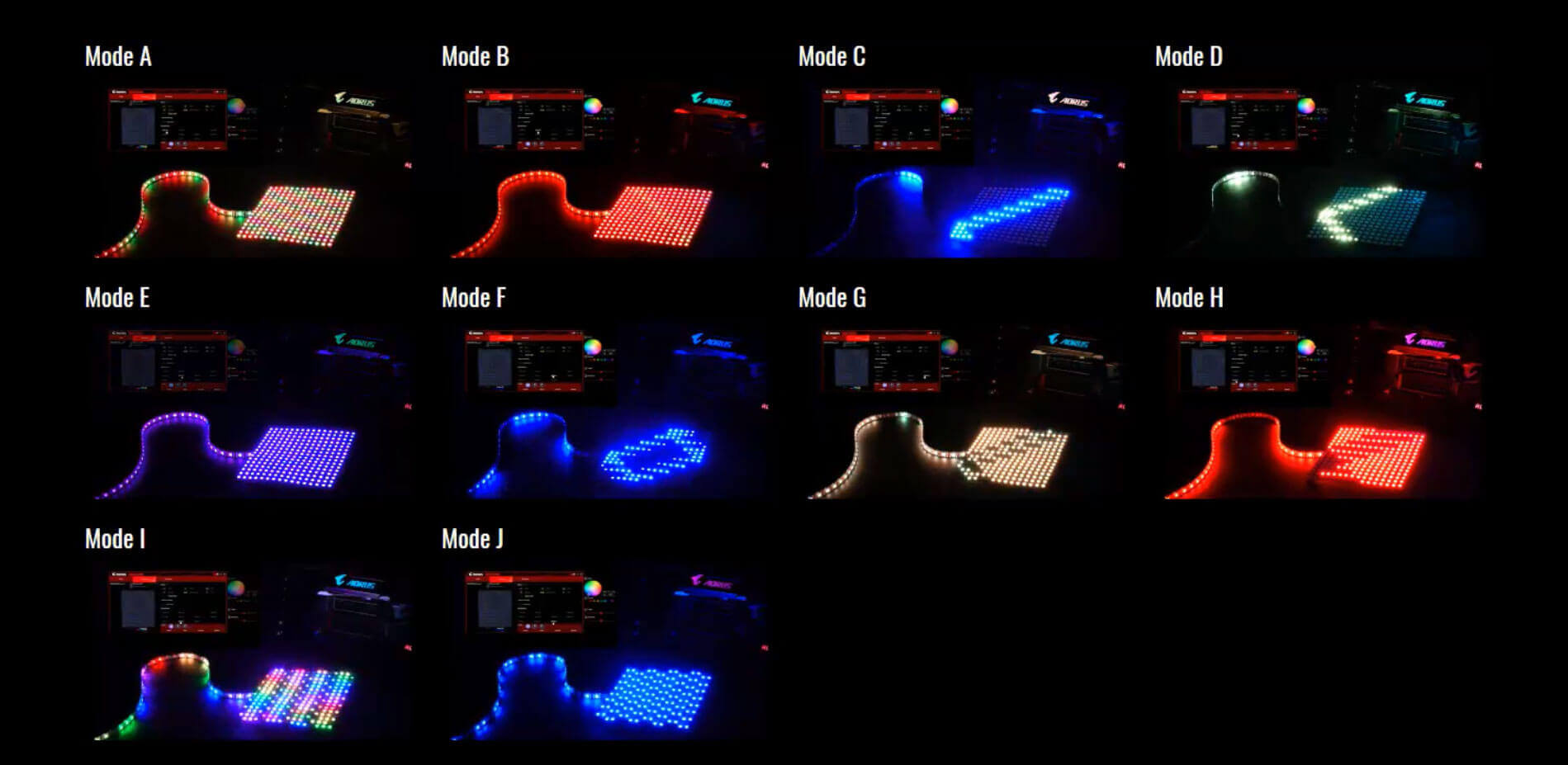 Synchronize with RGB FUSION READY Peripherals
With a dazzling array of products supported, RGB Fusion is the software that brings it all together, letting your accessories synchronize to the same beat.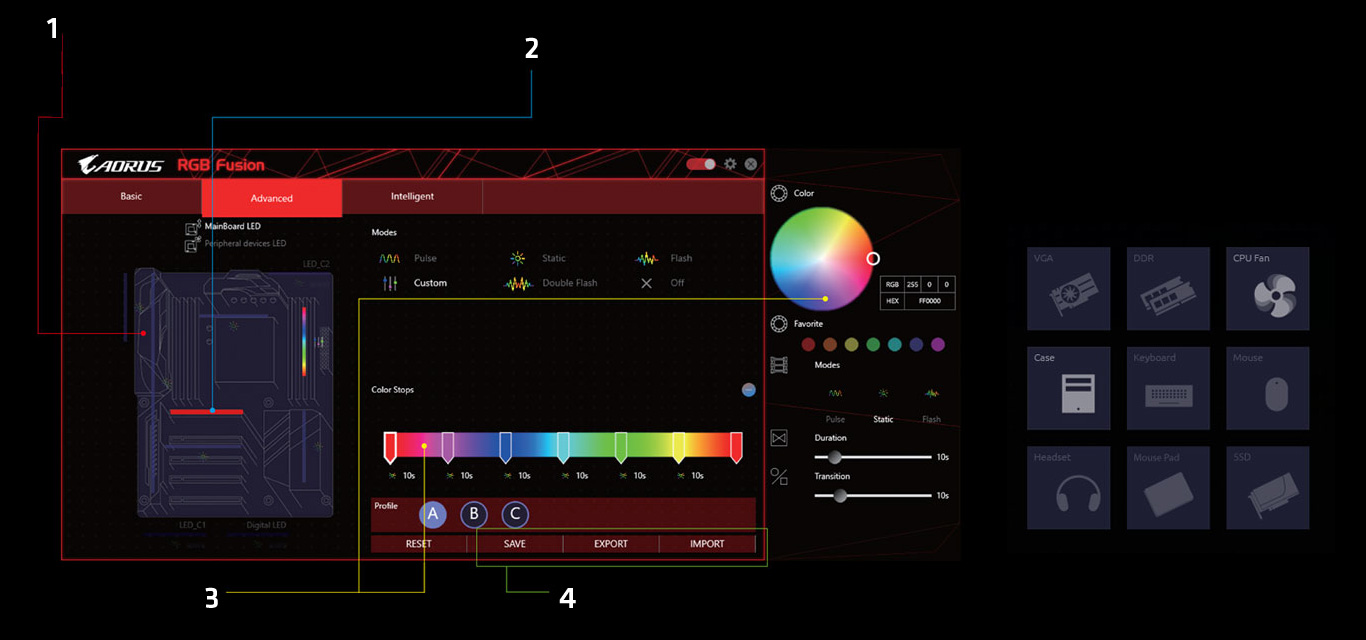 GIGABYTE RGB Fusion APP
Don't just make your PC shine, make it a work of art that friends will envy. With the GIGABYTE RGB Fusion mobile app users can watch as they control the lighting within their gaming PC. This gives users ease of access as they try and adjust colors and speeds for different modes, all this can be achieved away from the keyboard and monitor of their PC.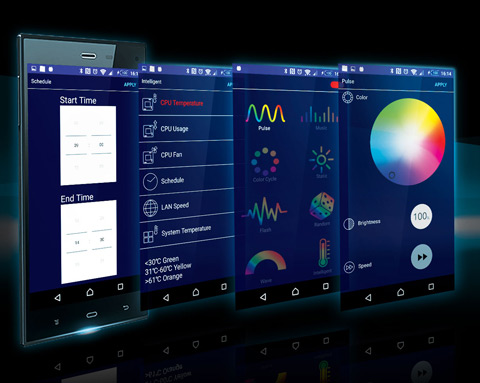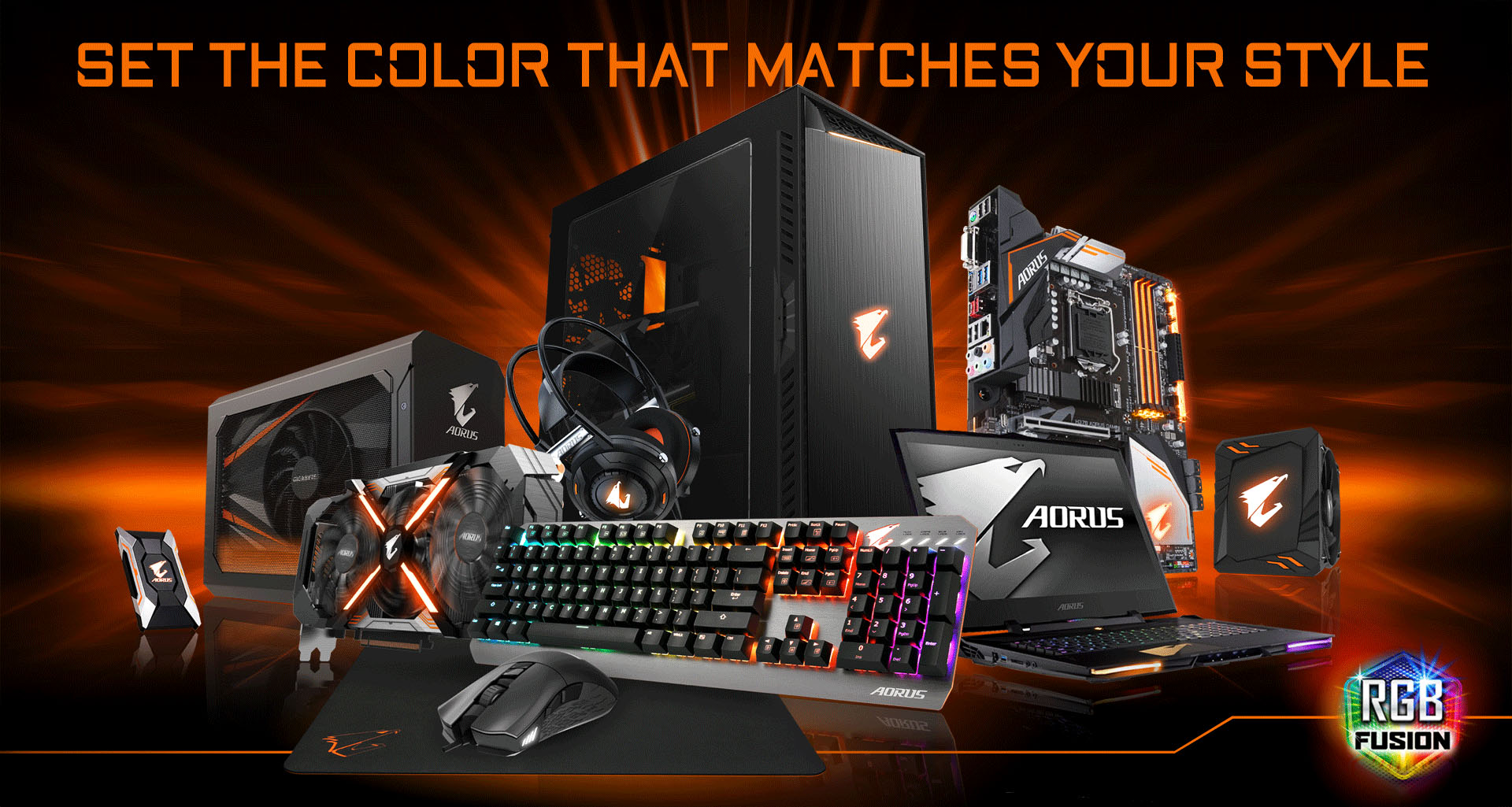 Smart Fan 5
With Smart Fan 5 users can ensure that their gaming PC can maintain its performance while staying cool. Smart Fan 5 allows users to interchange their fan headers to reflect different thermal sensors at different locations on the motherboard. Not only that, with Smart Fan 5 more hybrid fan headers that support both PWM and Voltage mode fans have been introduced to make the motherboard more liquid cooling friendly.
3 Fan Pin Headers
5 Temperature Sensors
All Fan Pin Headers Upgraded to Hybrid Fan Headers
Supports High Current Fans up to 24W(2AX12V) with Over-Current Protection
Intuitive UI for Fan Control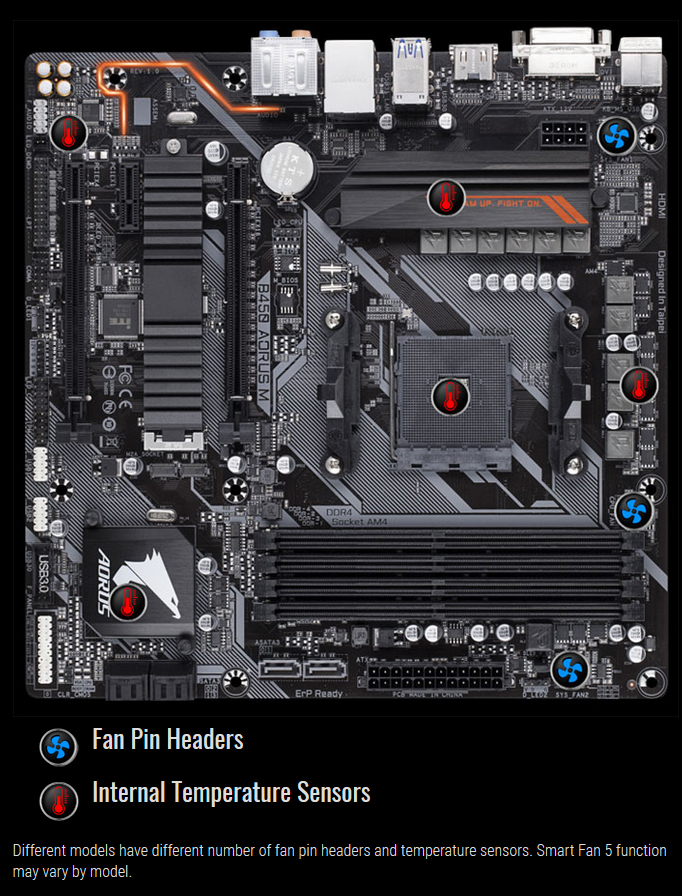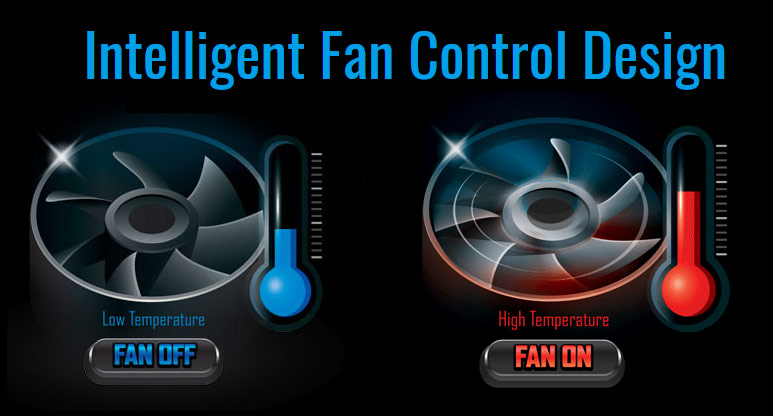 Hybrid Fan Pin Headers
Assume complete control over your liquid cooling setup! Smart Fan 5 receives up-to-the-second information on flow-rate and water-temperature through the Hybrid Fan Pin Headers or external thermistor sensors—giving you absolute mastery over your PC.
All Hybrid Fan Headers can automatically detect the type of cooling device whether it be fan or pump with different PWM or Voltage mode.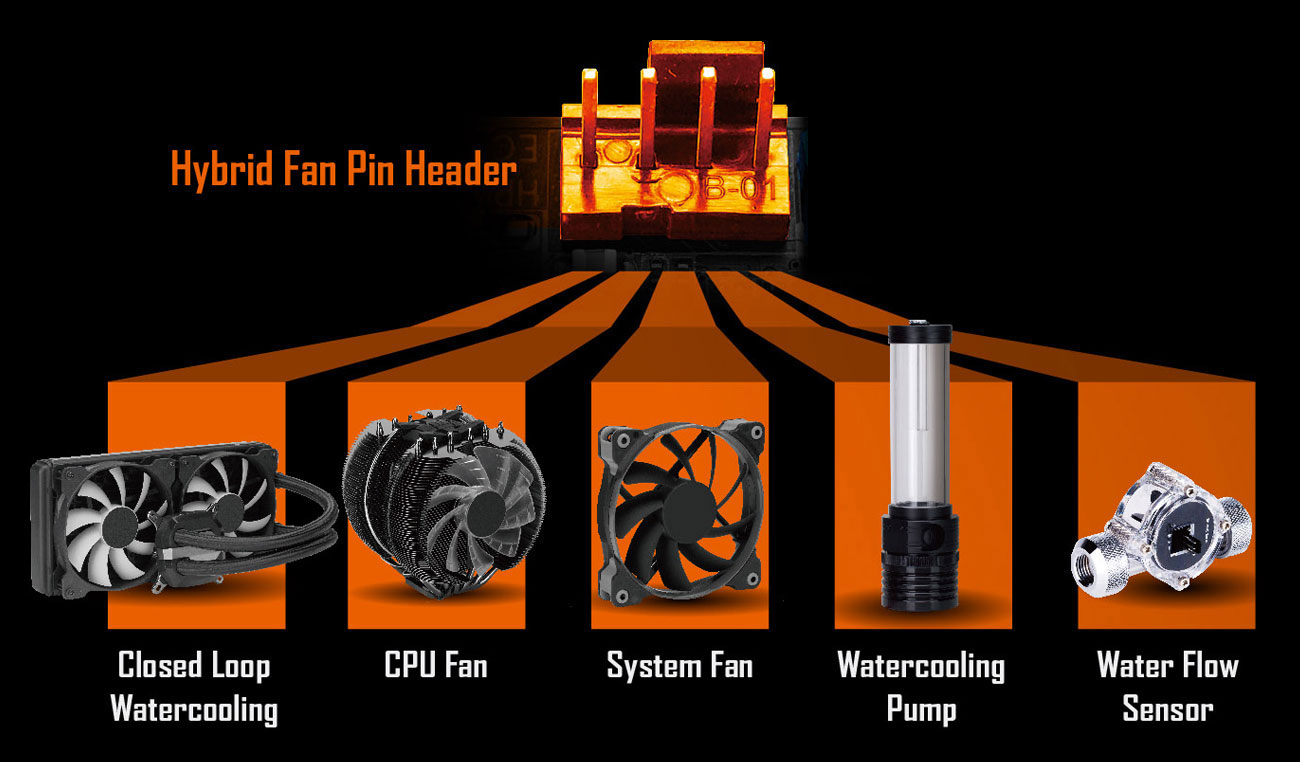 High Quality Onboard Audio Design
Delivers high quality sound resolution and sound expansion to create the most realistic sound effects for professional gamers.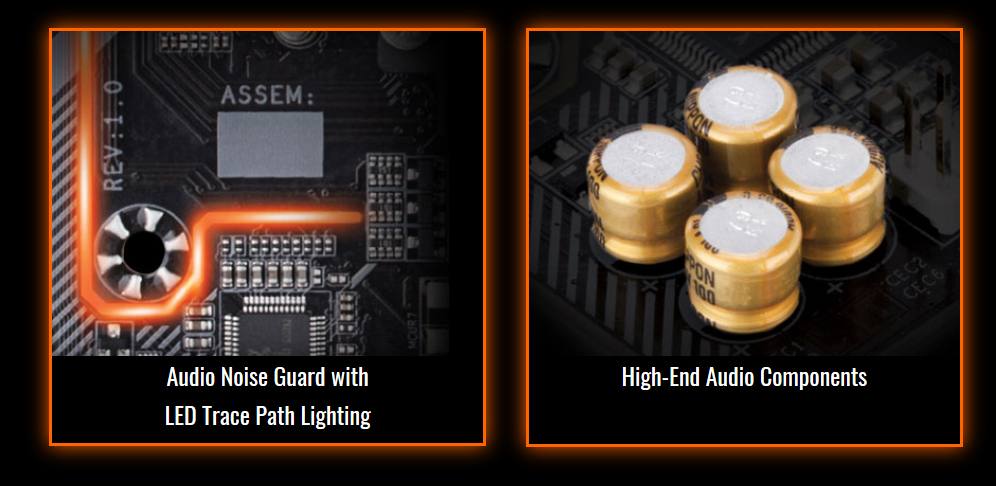 Solid Pin Power connector advantages
Larger contact area for electricity
More metal quantity to sustain higher power and generated heat
Ultra durable and longer lifespan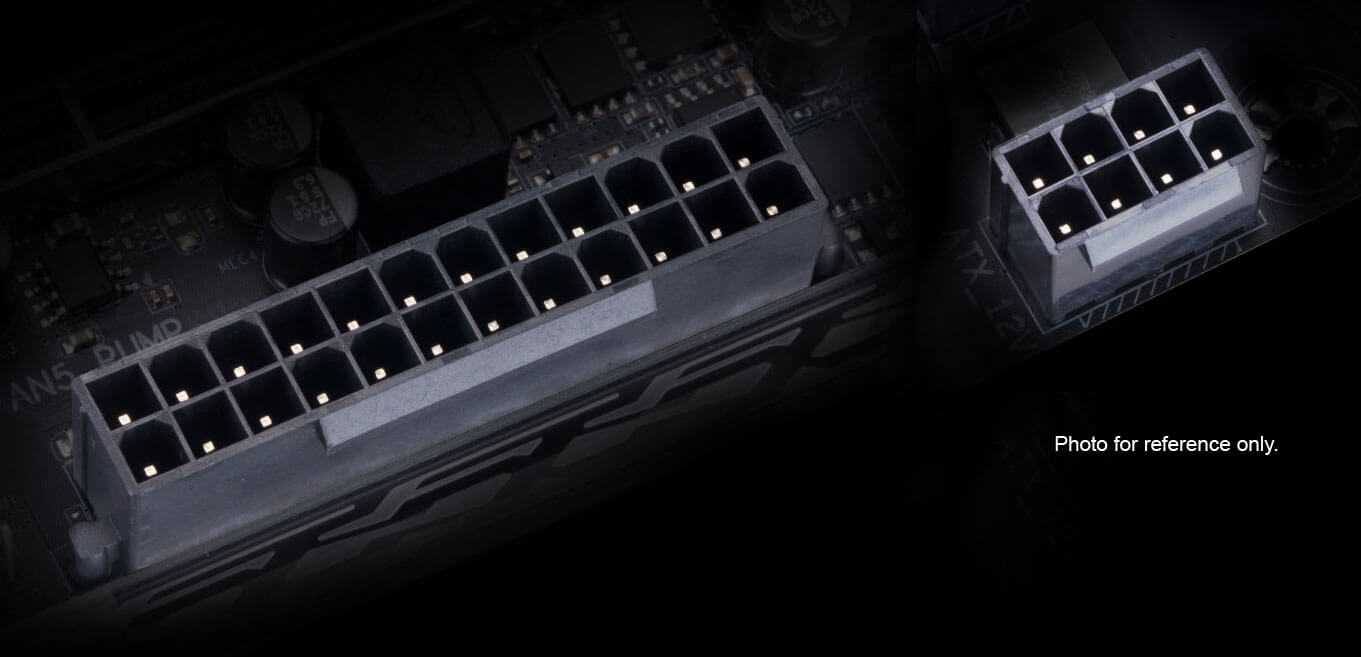 GIGABYTE Patented Double Locking Bracket