Description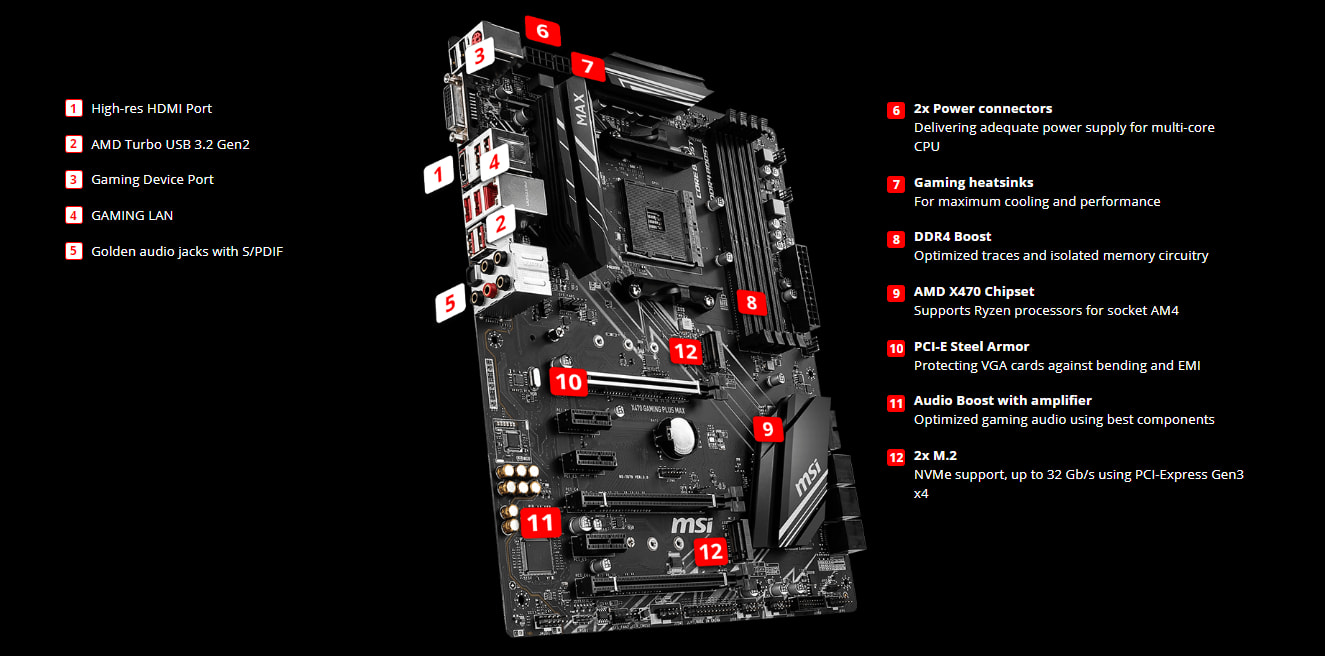 Cooling
Cooling your PC is essential for reliable performance. MSI motherboards feature excellent power design with solid and heavy heatsink. We've made sure to include enough fan headers with full control to allow you to cool your system any way you want.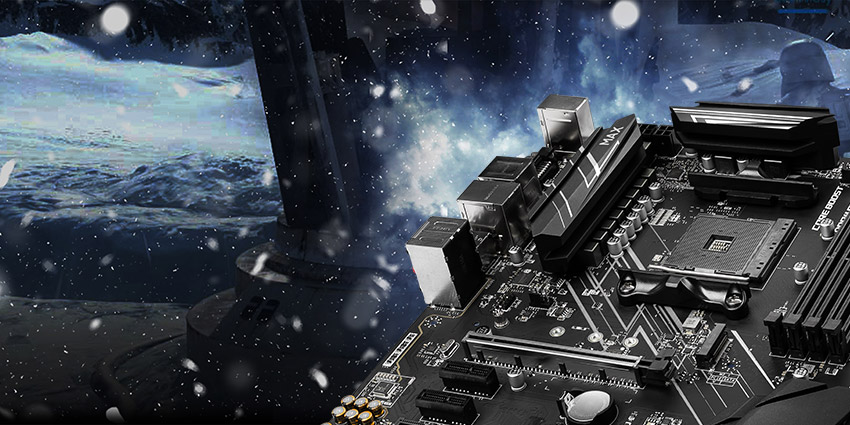 Hardware
MSI motherboards feature tons of convenient and smart designs for DIY users, complemented by countless system tuning and troubleshooting tools that are at your disposal to push your system to new heights and satisfy even the most demanding tweaker. Makes it so easy to install your own motherboard and gaming rig without any issue.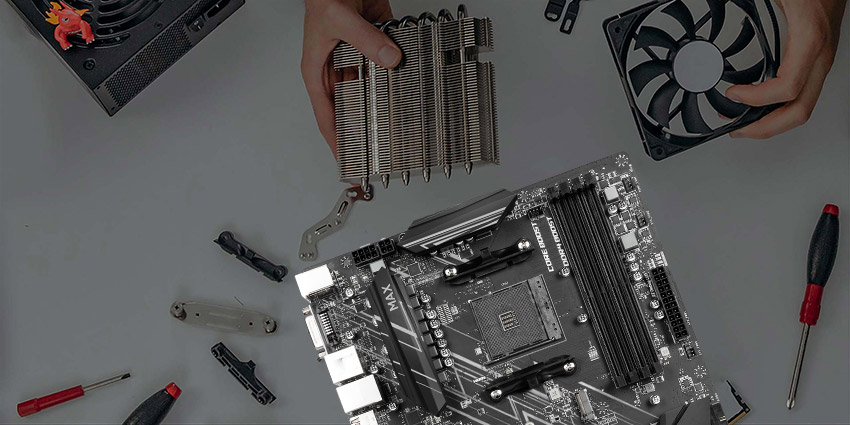 CPU
High-quality power supply components and intelligent fans optimize CPU cooling performance, which is a key factor in ensuring stable and high-speed operation of the system.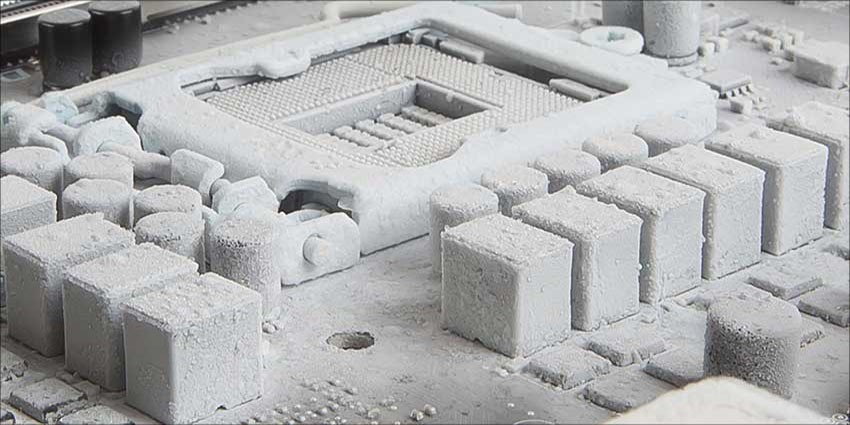 Memory
Optimized layout design and a fully isolated memory circuitry ensure perfect stability and performance. You never have to worry about your system crashing during games with MSI DDR4 BOOST.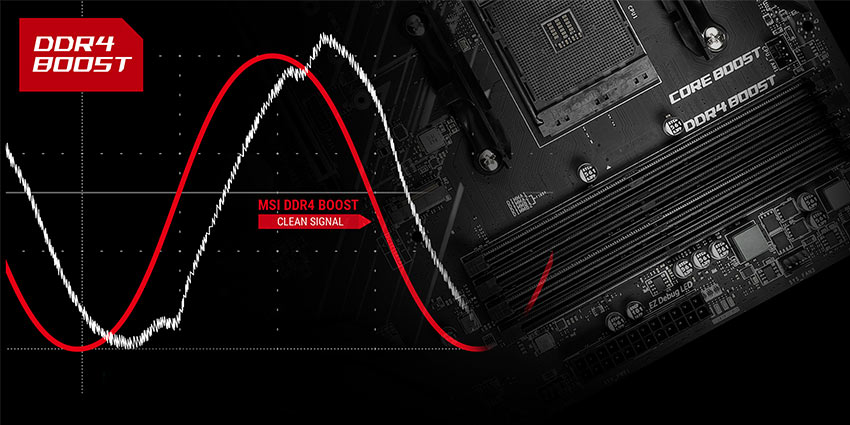 SOUND THAT PULLS YOU INTO THE GAME
Deliver the highest sound quality through the use of premium quality audio components and get the most immersive sound experience when gaming. MSI motherboards let you enjoy breathtaking, gaming-changing sound.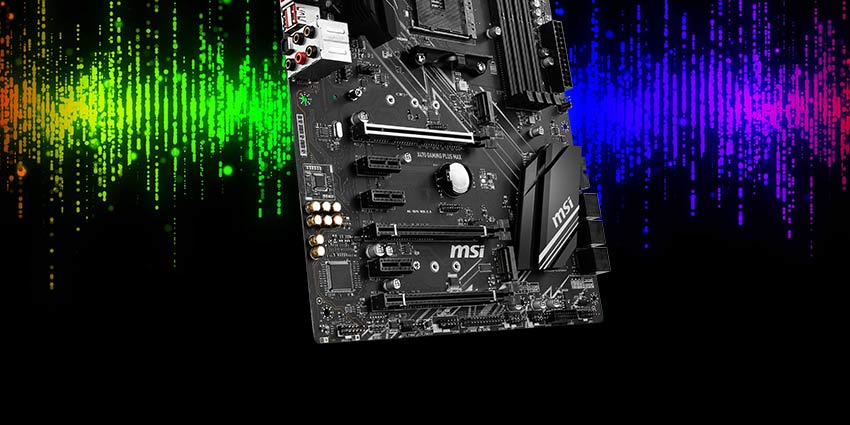 BUILT ON EVERLASTING QUALITY
Using only the finest quality components and integrating the latest technological innovations delivers the best possible professional experience. Rigorous quality testing under the most extreme conditions ensures a super reliable, long-lasting and high performance motherboard.